May 7, 2021 @ 8:00 pm

-

May 8, 2021 @ 12:00 am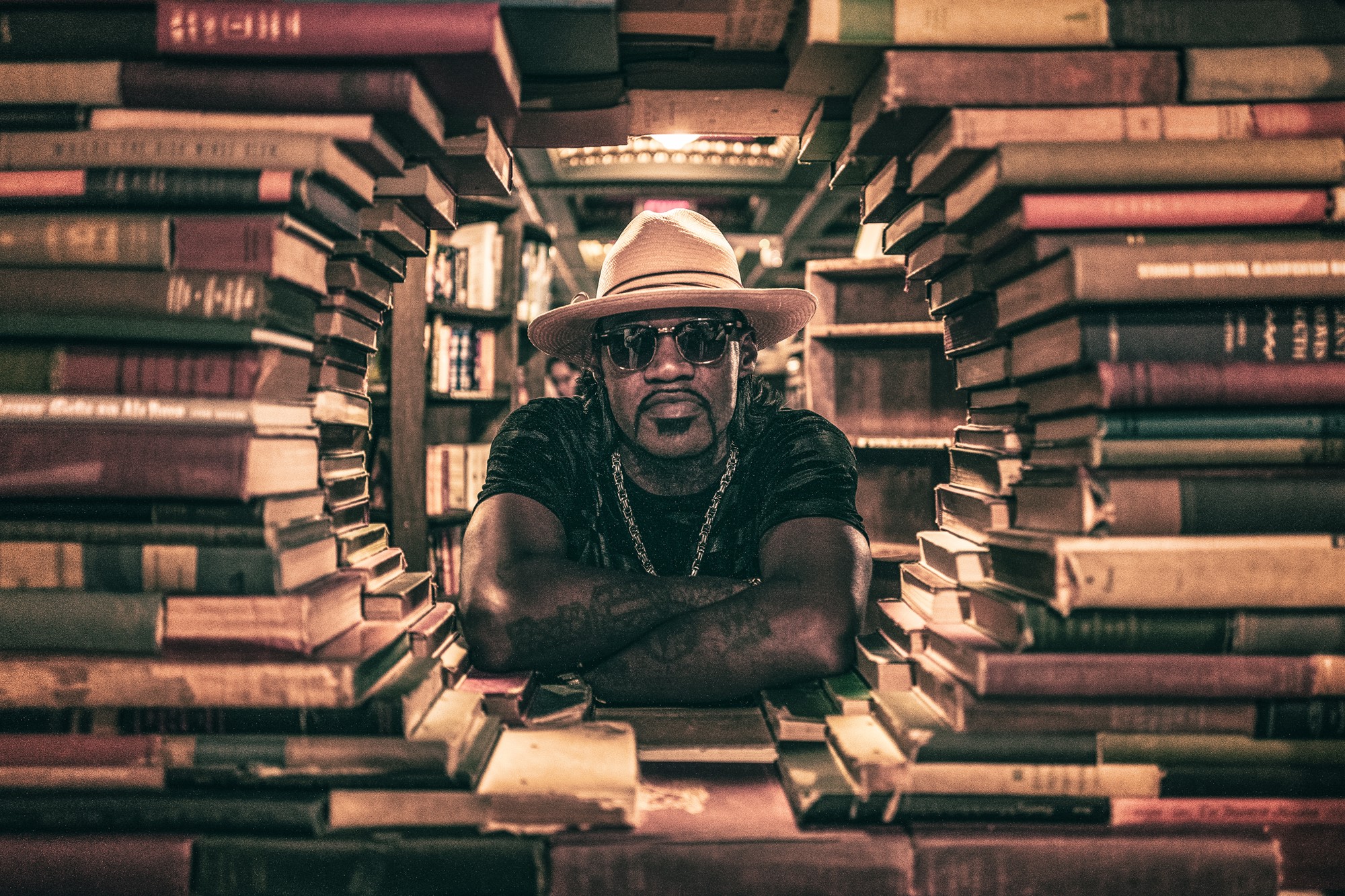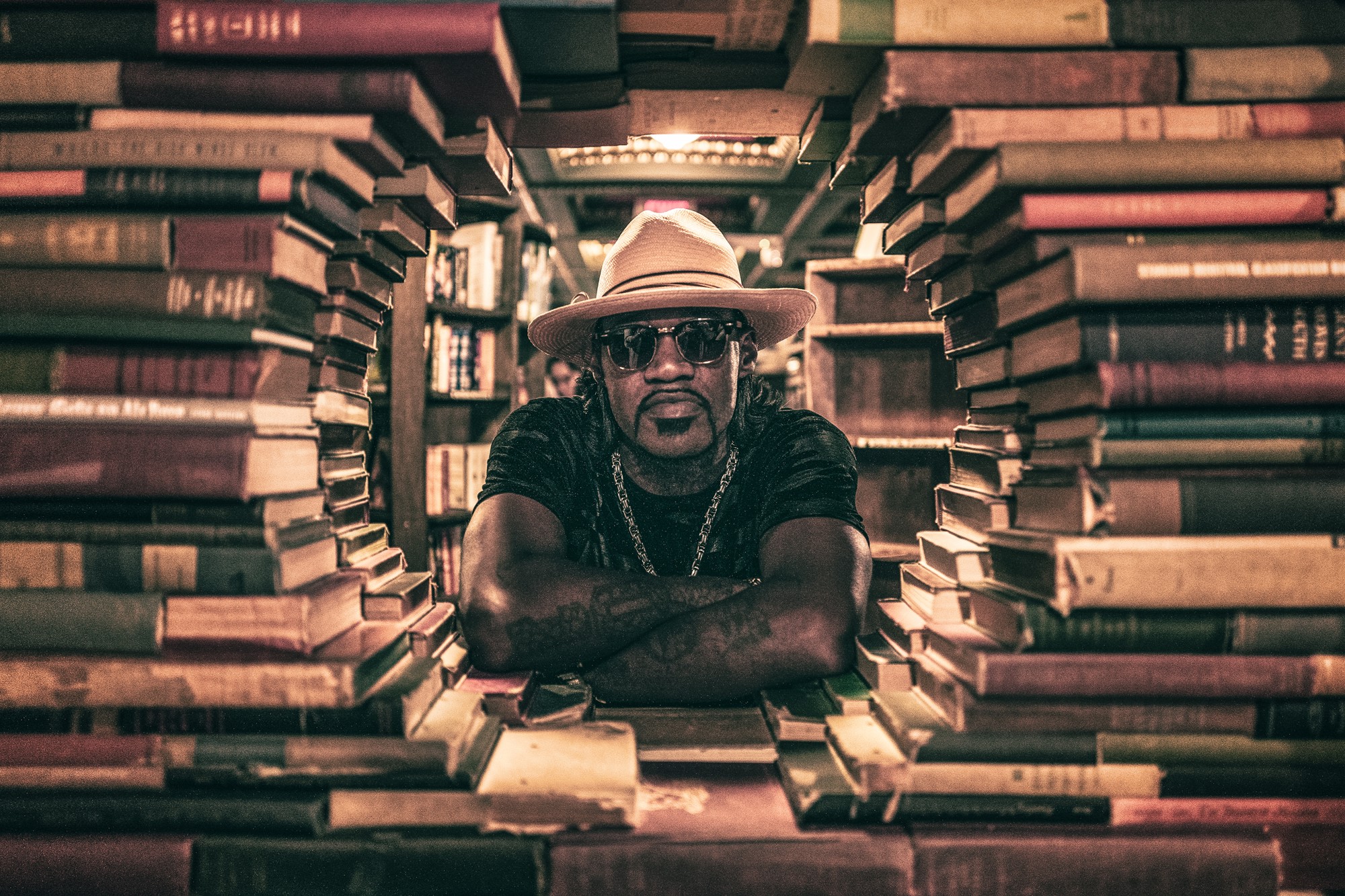 Growing up in a religious household, his brothers Eugene and Manuel used to blast out Jimi Hendrix, Cream, Muddy Waters, Blue Cheer, Albert King, John Lee Hooker, King's X and Stevie Ray Vaughan. Whilst their mother was at church and little Eric was aged just 4 , he was soaking it all up and this is where he had his incredible grounding of blues, hard rock and psychedelia. Naturally right handed, Eric learned his distinctive left handed upside down playing from his older brothers Eugene, his 'mentor' and Little Jimmy King, who was later adopted as Albert King's godson.
His talents caught the eye of Elektra Records, who released his debut album The Eric Gales Band in 1991 when he was only 16 years old. The band was made up of Eric, his older brother Eugene and drummer Huwbert Crawford. Picture of a Thousand Faces followed in 1993, then Manuel Gales (aka Little Jimmy King) joined his two brothers for 1995s Left Hand Band as The Gales Brothers. Over the next few years he worked on varioud projects including performing as Lil E with Hip Hop collectives Prophet Posse and Triple 6 Mafia.
In 2001 he returned and released his first album on MCA records 'That's What I Am' before moving to Mike Varney's legendary shredder label, Shrapnel Records for 'Crystal Vision' (2006) and 'The Psychedelic Underground' (2007). Four album on Blues Bureau Internation followed; 'The Story of My Life' (2008), 'Layin' Down The Blues' (2009), 'Relentless' (2010) and 'Transformation' (2010).
In 2009 he spent in jail serving at the Shelby County Correction Center in 2009 for possession of drugs and a weapon. Talking about this he says; "While I was in there all the officers and guards were like, 'bro you know this isn't where you're supposed to be. When you get out of here, go take the world by the horns and ride it all the way out.' It took a couple of years after but, I'm here." Whilst he was incarcerated he was able to play shows, for the Mayor, the city and festivals, his own version of Johnny Cash Walk the Line.
The all instrumental 'Ghost Notes' (Tone Center Records) came in 2013 along with 'Pinnick Gales Pridgen' (Magna Carta). The latter was a collaboration with dUg Pinnick (Kings X) and Thomas Pridgen (Mars Volta, Suicidal Tendencies) and the sequal come in 2014 with another fusion of psychedelic blues, hard rock and progressive soul/R&B. He then released 'Good for Sumthin' in 2014 (Cleopatra Records)in addition to live album 'A Night on the Sunset Strip' (2016).