October 6, 2021 @ 7:00 pm

-

9:00 pm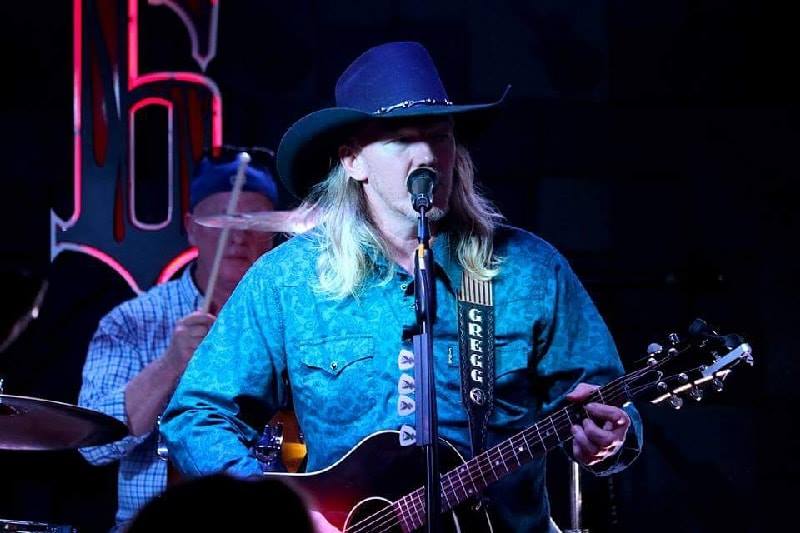 Gregg Erwin, a family man, born in the foothills of the Blue Ridge Mountains and raised on the banks of the Chattahoochee River, found his country roots as he stomped through the trails of Appalachia. At the tender age of 8 years old, Gregg was singing for church audiences all over North Georgia. It was not until much later in his life that he picked up the guitar and taught himself to play by ear. His passion for music, his family, his faith and his country has driven him to success.
Inspired by legendary artists such as Merle Haggard, George Jones, Hank Williams and Waylon Jennings, Gregg soon discovered he too had been branded "Outlaw Country".  Though he covers many of the well-known hits of these honky-tonk heroes, it was the lyrical heart of Keith Whitley that inspired Gregg to launch his songwriting career.
Now with the release of his first CD "200% Proof", Gregg tours all over the SouthEastern states playing for his fans and new listener alike. He performs both acoustic and full band shows, singing familiar classic covers and introducing his own songs in his setlist.
Gregg has shared the stage with Chris Stapleton, Wade Hayes, Michael Allman, John Berry, Confederate Railroad and many others. He has woven a vast network friendship with talented musicians and now makes his living on the road.